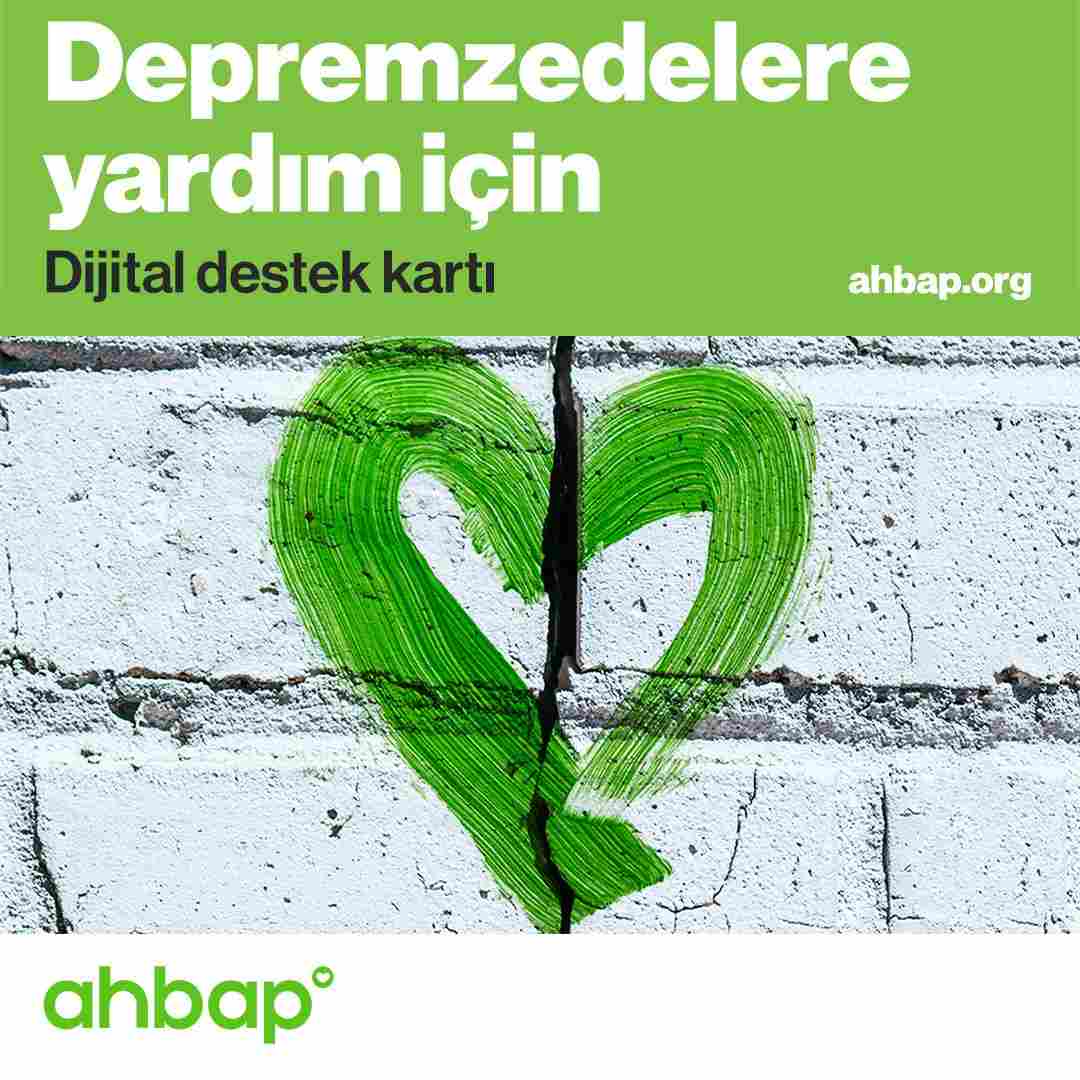 How can we help earthquake victims in Turkey?
Although the number of deaths was reported as 7,108 by official institutions as of February 8, 2023, this number is thought to be much more than reflected in official data. It is possible to support earthquake victims in Turkey by donating to aid organizations in the earthquake-affected regions. However, there are other steps you can take.
If you want to help earthquake victims in Turkey, here are some steps you can take:
You can donate: The most effective way to help those affected by the earthquake is to donate. You can donate to reputable organizations like AHBAP, which has a proven track record of supporting the needy. Below we have listed links to trusted agents you can donate to:

Ahbap is the most active and reliable aid organization in Turkey.
This includes details on donating via GBP Sterling Account with IBAN:
🔸TR370006400000210212260849
📌 Or you can provide help on the official site using this link.
🔸 https://bagis.ahbap.org/bagis?currency=GBP

You can find other crypto wallets here;
🔸ERC20:
0xe1935271D1993434A1a59fE08f24891Dc5F398Cd
🔸BEP20:
0xB67705398fEd380a1CE02e77095fed64f8aCe463
🔸Avalanche:
0x868D27c361682462536DfE361f2e20B3A6f4dDD8
📌 Dashboard to track donations
- You can observe the current savings account in real-time -
https://portfolio.nansen.ai/dashboard/APE-JBS8U7

@mozaik "Turkey Mosaic Foundation" UK based charty
🔸. https://www.justgiving.com/campaign/heromarasearthquake

@DoctorsWithoutBorders
🔸 https://msf.org.uk/secure/donate

@BritishRedCross
🔸 https://donate.redcross.org.uk/appeal/turkey-syria-earthquake-appeal

@Unicef
🔸 https://www.unicef.org.uk/donate/syria-turkiye-earthquake/

British-Red Cross: You can make a donation right now to the British Red Cross to help people in Turkey and Syria affected by the earthquakes.
🔸 https://donate.redcross.org.uk/appeal/turkey-syria-earthquake-appeal

Save The Children: You can help us get families the food, warm blankets, winter clothes and shelter materials they need to survive. You can help us set up safe spaces for women and children, and get psychological support to children so they can start to process their terrible experiences.
🔸 https://www.savethechildren.org.uk/how-you-can-help/emergencies/turkey-syria-earthquake

ActionAid: is an international charity that works with women and girls living in poverty.
🔸 https://www.actionaid.org.uk/donate/emergency/turkey-syria-earthquake-appeal

Islamic Relief: a leading Muslim charity, was founded in the UK in 1984 by a group of medical doctors & activists.
🔸 https://www.islamic-relief.org.uk/giving/appeals/turkiye-syria-earthquake-appeal/
You can post to raise awareness: Sharing information about the earthquake and ongoing relief efforts can help raise awareness and increase support from others.

Additionally, you can choose to support the charities listed at: https://www.telegraph.co.uk/news/2023/02/07/how-donate-earthquake-turkey-syria-victims-help-help/
Your contribution can make a meaningful impact on the lives of those impacted by this tragedy.

For more information please follow this link:
https://mobile.twitter.com/london_legal_